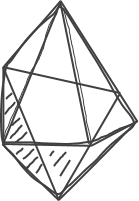 Appinu Creative Studio - Independent video games development
Simple Beautiful & Creative

Around Mars
Casual
2017
Download
Developer
Appinu Studio
Publisher
Fanafzar Inc
Platform
iOS, Android
Around Mars is an innovative game about the orbit of space rocks around the planet Mars.
You are required to successfuly place these massses in orbit around Mars, making sure they do not collide with one another, with other objects or fall into the surface of the planet.
The game has three modes including the main campaign with more than XXX levels, the infinite mode and the single device two player mode where you can challenge your friend sitting in front of you.
Main features:
- More than XXX challenging levels
- Various puzzles based around the concept of gravity
- High score mode
- Simultaneous multiplayer challenge on single device
- Beautiful graphics and a relaxing music
Super Sheep
Sheep to fly off!
Super Sheep
Casual
2016
Platform
Android
Download
Content Rating
Rated for 3+
Size
7M
فرا گوسفند (SuperSheep): گوسفندها را به پرواز درآورید!
سوپرشیپ در مورد گوسفندی است که قصد پرش از لبه‌ی یک کوه بلند را دارد و شما به‌عنوان ناجی او باید با روش‌های مختلف از سقوط این گوسفند بامزه جلوگیری کنید.
زومجی: معرفی بازی موبایل «فرا گوسفند» : گوسفند بپرانید
کافه دولوپرز: معرفی بازی موبایل «فرا گوسفند» : گوسفند هوا کنید
Next4Game: دیگر خلاقانه ی ایرانی، بازی فرا گوسفند!
Copyright © 2016-2020 Appinu Studio. All rights reserved.